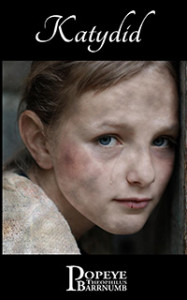 I, Popeye – An Author's Meanderings is the official author's website of Popeye Theophilus Barrnumb, including the web's first and only B'jou. (web journal (as opposed to a web log, which have become loathsome to the right-thinking person) — pronounced bee-zhoo, as in a Bijou (cinema theater), as well as the definition of: a jewel, or something small, delicate, and exquisitely wrought)
Welcome.
The following text is from my (independently published / self-published) book's About the Author page. (Katydid, a medium-length novelette – accompanying author photograph not included here)
Popeye Theophilus Barrnumb is an autodidact, writer, author, poet, screenwriter, editor, essayist, bibliophile, logophile, linguaphile, humorist, creative, imagineer, artist and artiste, independent filmmaker, director, producer, documentarian, over‑the‑hill Computer Wiz Kid, master problem solver, computer programmer, coder (at heart), debugger, analyst, software engineer, creator of (as WHD) the Simplexity Cypher, CRAV Computing hobbyist (Classic / Retro / Antique / Vintage), collector of Survivalist Fiction, veg(etari)an, philanthropist, humanitarian, Rights Activist (Human and Non‑Human Animal and Environmental Rights and Peace Activist), lay‑philosopher, founder of (as WHD) Rights Activism and Rights Activist Philosophy, wanna‑be polymath and polyhistor, recovering InterWebs addict, and all‑around nice guy.
He lives in Northern California, USA (currently, sadly, companion animal‑less). One of Popeye's nicknames is Amadeus. PTB is the creative works pseudonym of William H. Donnelly, and is mostly used for fiction writing, screenwriting, and some aspects of indie filmmaking. You can call him Popeye or Bill – he answers to both –  one with a smile and one with a grin.
You may contact the author via his website:  www.iPopeye.net
Don't forget to spread the word about Katydid.  Thanks.
---
 Affiliations and such…

---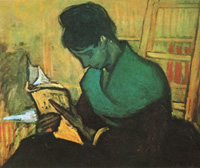 I occasionally perform proofreading and copyediting of independent, self-published E-book and Publish-On-Demand novels and other fiction by beginning, amateur, and more-advanced writers and authors, at a low-cost, affordable price. This service is usually provided to authors who have no one else to turn to and/or who cannot afford a "real" editor. I often refer to this service as a Final Cleanup Forensic Edit. I don't do it for the money, and authors would be hard-pressed to find any editor who performs at the level I do. (noting that I do not have "Perfect Pitch English", or an "advanced degree", etc.)